Hot
New
-51%
In stock
Out Stock
Hydrafacial Dermabrasion Blackhead Vacuum Cleaner
Real time
10
visitor right now
PRODUCT INFORMATION
The Latest Generation Blackhead Remover uses the intelligent constant force technology and air pump technology without hurting your skin. The pore vacuum suction pressure ranges from 55-100 kpa to ensure the powerful suction, which is effective to get rid of blackheads, acne and enlarged pores.

✔️ Remove acne and repair acne spots by shrinking pores and drying excess skin oil, thoroughly cleansing the skin, removing acne and whiteheads, removing makeup and oil, moisturizing and moisturizing.
✔️ Reduce fine lines and wrinkles by stimulating collagen and elastin production. Restore skin elasticity and give you a youthful appearance. No more double chin or puffy eyes!
✔️ SAFE AND EASY TO USE - Suitable for all skin types, whether dry or oily. Made of high quality ABS material, durable and practical. Three-step setting mode for different skin needs.
✔️ With 5-in-1 beauty device for the face, i.e. blackhead remover, skin cleanser, inductive therapeutic instrument for the face, wrinkle reducer, repair instrument and multifunction.
✔️ Treat vascular skin problems like redness, spider veins, and rosacea to repair signs of aging. Improve overall skin color and evenness by diluting pigmentation, dark spots, and freckles. 
EFFECTIVE & SAFETY: Using in a correct way to remove blackheads, SAY NO TO BRUISE. With air pump technology, strong suction provided without stimulation.
Before use blackhead removal tool, please use hot compress for 3-5 minutes to open the pore and use a blackhead export liquid to make the blackheads emerge to the skin surface.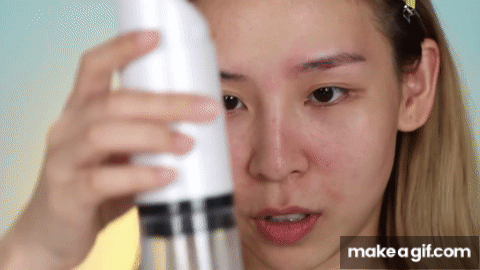 Tips

1. Please move the blackhead remover BACK AND FORTH instead of pulling up and down.

2. Please don't stay in one place for over 3 seconds a time to prevent from skin damage.

3. Please do not use it if your skin is cracked or damaged.

4. Strength level should be judged by your skin type. (Sensitive skin should avoid using High strength suction.)

5. Do not share the product with others to prevent skin infections.
6. Once you're finished, please soothe your skin by applying a frozen sheet mask.